Minus & MRDolly – Man With a Plan
Einmal Vinyl-Erstling und zweimal Label-Debüt. Hamma! "Minus & MRDolly – Man With a Plan" ist im Januar 2018 über das Label-Duo Kids Alone (KA001) / Circus Network (CN001) erschienen. Der portugiesische Rapper und Beat Smith hat für sein erstes Instrumental Hip Hop Album 10 exzellente Tracks produziert. Die Platte steckt voller oldschooliger Boom Bap Beats, die mit Samples aus Jazz und Soul gespickt sind. "Man With a Plan" ist quasi ein Rückblick auf die Blütezeit der New Yorker Rap Kultur aka Golden Age of Hip-Hop. Die One-Man Band Minus & MRDolly hat mit dem vinylen Debüt einen echten Instrumental-Knaller abgeliefert. Meine Wertung: 9/10. Favoriten: Mornig Skate und Summer Madness.
Das Album ist direkt auf der Bandcamp-Seite unseres heutigen Hauptdarstellers erhältlich. Oder ihr bemüht die üblichen verdächtigen Online-Shops von HHV Records oder VinDig. Viel Spass beim reinhören!
Trackliste – Man With a Plan
(minusmrdolly.bandcamp.com/album/man-with-a-plan)
Side A
1. Mornig Skate 02:50
2. Man With a Plan 02:28
3. Bridges 02:35
4. Nowhere 02:29
5. Floating Docs 02:40
Side B
6. Summer Madness 02:14
7. Fishing Boots | Camping 02:42
8. Rain Story 01:52
9. Yougotochill | Burton Sunday 02:50
10. Spring Flowers 03:18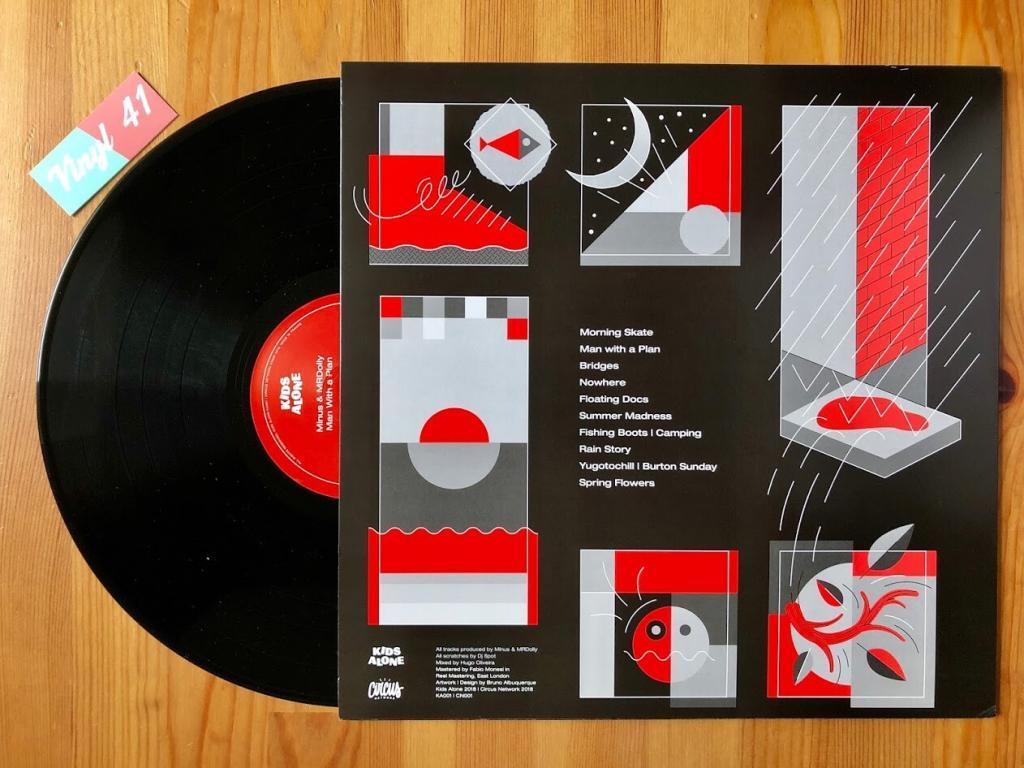 »Born from Minus & MRDolly genius plan and long-term studies "Man With a Plan" is reminiscent of New York's rap golden age – In this album you'll recognize the craft of producers such as Pete Rock, Lord Finesse, Diamond D or Large Professor. Encompassing a cutting technique of mostly jazz and soul samples, the ten tracks on Minus & MRDolly first instrumental album "Man With a Plan" sound like refuge from routine and a lingering holiday, track after track. The used tones revert to a child-like imagination or an escape to alternative places. Along the album and in tracks such as the single "Fishing Boots/Camping", a travelling ambience is prominent, but you can choose your own destinitation.«
released January 25, 2018
All tracks produced by Minus & MRDolly
All scratches by DJ Spot
Mixed by Hugo Oliveira
Mastered by Fabio Monesi in Reel Mastering, East London
Artwork/Design by Bruno Albuquerque