Knowmadic – Coming Up for Air
Über das erfolgreiche Label-Dreigestirn Radio Juicy, Urban Waves und HHV Records ist das Album Knowmadic – Coming Up for Air (HHV737) erschienen. Das Vinyl, das am 22.10.2018 veröffentlicht wurde, ist auf 300 Kopien limitiert. Erhältlich ist die Platte auf Bandcamp-Seite von Radio Juicy oder im Online-Shop von HHV.
Trackliste – Coming Up for Air
(radiojuicy.bandcamp.com/album/coming-up-for-air)
Side A
1. Surface 03:23
2. Horizons 02:17
3. Perpetual 01:53
4. Forage 02:27
5. Somehow 02:36
6. Stream 01:20
7. Faze 02:11
8. Stares 01:40
Side B
9. Nine 02:16
10. Waiting 02:54
11. Begun 02:24
12. Again 02:41
13. As It Was 02:19
14. Can't 02:40
15. Empty 02:45
16. Contact 02:48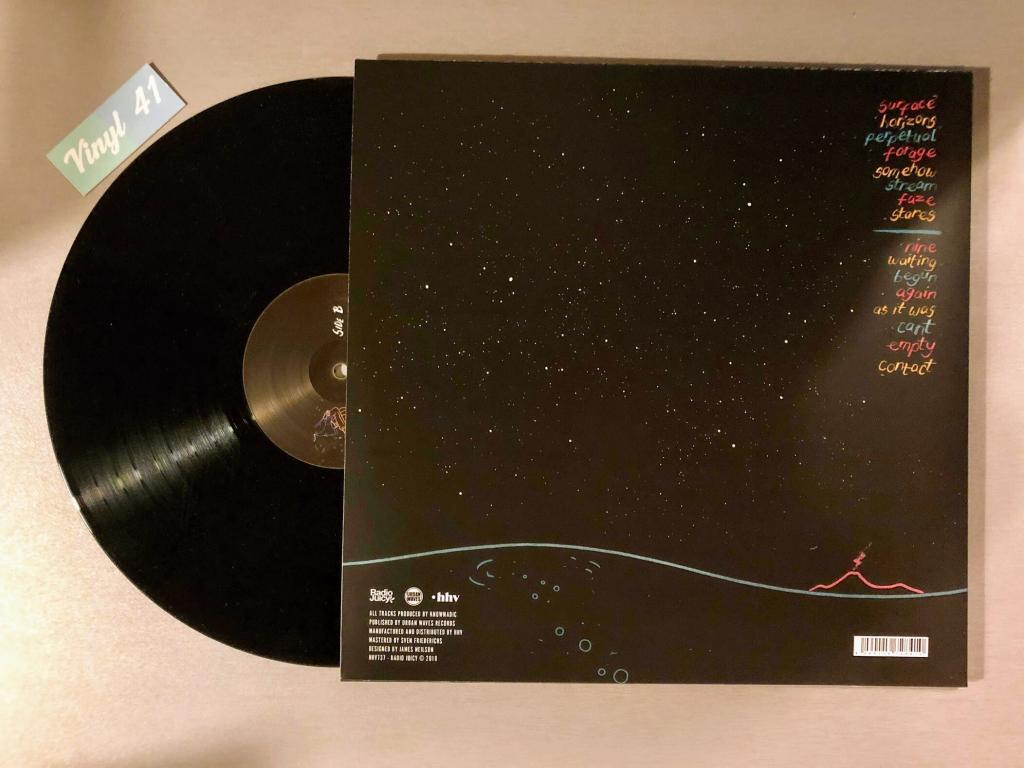 »Coming Up for Air is a fantastic journey in the mind of the young producer from San Jose, California, the one and only Knowmadic. The album takes you along to an adventure through an urban jungle of vintage light signs, street stalls and autumn leaves …«
Music produced by Knowmadic
Artwork by James Neilson
Published by Urban Waves Records
Vinyl manufactured and distributed by hhv.de
released October 22, 2018
Wertung
Meine Wertung: 8/10 für Knowmadic – Coming Up for Air. 16 Tracks hat der junge Beatschmied aus San Jose, California für sein Vinyl-Debüt produziert. Chillige und sphärische Beats zwischen Freude und Melancholie, angereichert mit jazzigen Samples, bahnen sich ihren Weg ganz smooth von Seite A bis B. Beste Lo-Fi Unterhaltung, die man vorzugsweise und ganz entspannt auf einer heimischen Chaiselongue geniessen sollte.