Johannes Onetake – About Ambition And How To Overcome It
Der in Karlsruhe Würzburg stationierte Beatschmied Johannes Onetake hat mit "About Ambition And How To Overcome It" sein nennenswertes Debüt im Vinyl-41-HQ abgegeben. Willkommmen! Die Platte ist am 03. Januar 2021 über das Berliner Untergrund Label Dezi-Belle (DB127) erschienen und dort auch erhältlich. Da heisst es wachsam sein, denn das gute Stück ist auf schmale 50 Kopien limitiert.
Meine Wertung
Johannes Onetake hat für "About Ambition And How To Overcome It" 10 absolut tiefenentspannte Tunes gebastelt, die zur chilligen Verweilung auf der heimischen Kautsch einladen. Jazzige Lofi Beats und lässige Drums von vorn bis hinten. Einfach mal geniessen das Ding. Meine Wertung: 8/10. Favoriten: "The Future Will Be Female", "So What" und "Rumble Lightweights".
Viel Spass beim reinhören und kopfnicken, #uffjedreht, bleibt entspannt und gesund!
Trackliste – About Ambition And How To Overcome It
(dezi-belle.bandcamp.com/about-ambition-and-how-to-overcome-it)
Side A
1. Gimme Hand 02:50
2. Rough Tenders 02:42
3. The Future Will Be Female 02:20
4. So What 02:28
5. Yesterday 02:58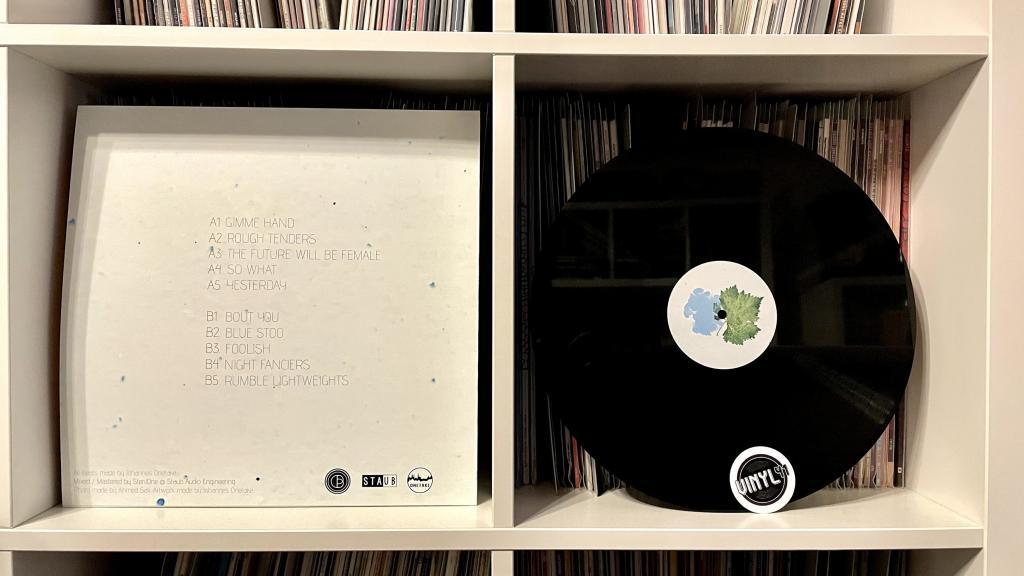 Side B
6. Bout You 02:28
7. Blue Stoo 02:00
8. Foolish 02:24
9. Night Fanciers 02:26
10. Rumble Lightweights 02:12
»ABOUT AMBITION AND HOW TO OVERCOME IT is the excellent attempt of an answer to daily-life-rush and struggles. Relaxed drums hit smooth Jazz vibes and laid-back baselines to create an unstressful lo-fi-mood. Lay back, roll up a spliff and forget about ambition. It's time for passivity. A lot of people prefer living harassed to being bored and relaxed nowadays. Johannes Onetake is about to bring back the ultimate relaxation and shows with his second instrumental-album how to get trapped in inactivity.«
released January 3, 2021
DB127
Deine Wertung
Wie viele Sterne bekommt die Platte von Dir?
Danke!