Tape Weekender Nr. 4
Neues Jahr, neuer Tape Weekender. Denn auch in diesem Jahr huldigen wir wieder dem analogen Kompaktdatenträger. Für den Tape Weekender Nr. 4 schicken wir "IN THE LAB 03 (Golden Ticket Tapes)", "Hydrogenii – Lost Heap of Sequences / Daidalosone – Outerworld (POSTPARTUM.)" und "BiRdy SanJazz & Murry – Hot Flava Vol. 1 (LabOhr / Moody Roots Tape Station)" ins Rennen. Alle drei (bzw. vier) Magnetbänder sind prall gefüllt mit instrumentalem Hop Hop vom Feinsten und eine volle Empfehlung aus dem Vinyl-41-HQ!
Und damit das Kassetten-Jahr 2021 auch richtig gut durchstartet, verlosen wir auf unserer Facebook-Seite Vinyl 41 ein Tape "IN THE LAB 03" vom Leipziger Label Golden Ticket Tapes. Viele Glück, viel Spass beim reinhören, #uffjedreht und bleibt gesund!
IN THE LAB 03 (Golden Ticket Tapes)
(goldentickettapes.bandcamp.com/in-the-lab-03)
Side A
1. L One – On & On 02:50
2. Tesk – Stranger Thing 02:39
3. LESKY – Agacia ft. Cuebe 02:19
4. DYVN – Get It Right 01:28
5. Lil Miss Beats – Look Beyond 02:41
6. Lapdoc – Restless Meditation 01:39
7. daama.beats – When Clouds Dance 02:36
8. Wayfare – Shut In 02:09
9. Tilmann Jarmer – Berlin Bank 01:45
10. Dabey & Flynn – Upper Playground 02:17
11. Ryuu竜 – Jinchuriki 01:13
Side B
12. Brous One – Reflections 02:08
13. Jost Esser – Lonely Street 01:41
14. Oskar Hahn & MaxCarpone – Muskateller 02:01
15. Hydrogenii – Land Of Dreams 02:45
16. AK420 – Supermoon 02:27
17. Hast – Picea ft. Sebastian G. 03:32
18. Flitz&Suppe – Buoy 427 02:19
19. Spaze Windu – Gumpen 02:37
20. Parental & Alcynoos – Submarine 02:06
21. Phlocalyst & Living Room – Springdays 02:02
»We're super happy to present you "IN THE LAB 03" – our third physical tape compilation! 26 beatmakers bringing together various styles of beats for this superb 48 minute listening experience. From BoomBap and Jazzhop to LoFi and Chill Vibes + everything in between. 21 tracks by renowned names like Flitz&Suppe, Brous One, Tesk, Spaze Windu, Phlocalyst, Parental, L One as well as some fresh up and coming artists. Enjoy the vibes and spread the word if you like it!«
released December 9, 2020
POSTPARTUM. PPT-CC-25
(postpartum.bandcamp.com/lost-heap-of-sequences)
(postpartum.bandcamp.com/outerworld)
Side A – Hydrogenii – Lost Heap of Sequences
1. Lonely Thoughts 03:08
2. Day and Night 03:10
3. Unknown (feat. Moritz Burger) 02:51
4. One for Klaus 02:14
5. So Sweet 02:54
6. Neo Tokyo (feat. Mars of Illyricum) 03:28
7. Brain Force (feat. McGyver) 02:45
Produced & Mixed by Hydrogenii
Mastered by GabsTon International
Tape-recording by Moody Roots Tape Station
Photography by Bannsen
Artwork & Layout by Hydrogenii Graphics
Side B – Daidalosone – Outerworld
1. Bella Ciao 02:34
2. Burgundy 01:38
3. Cookin the Flow 01:44
4. Creepwalk 01:50
5. Criminality 02:10
6. Home Flicks 01:52
7. I am Noname 02:52
8. If I could have 01:32
9. No Stress 01:20
10. Reworks 02:32
11. Sound of Coffee 02:10
12. The Recipe 01:28
13. Winters 02:10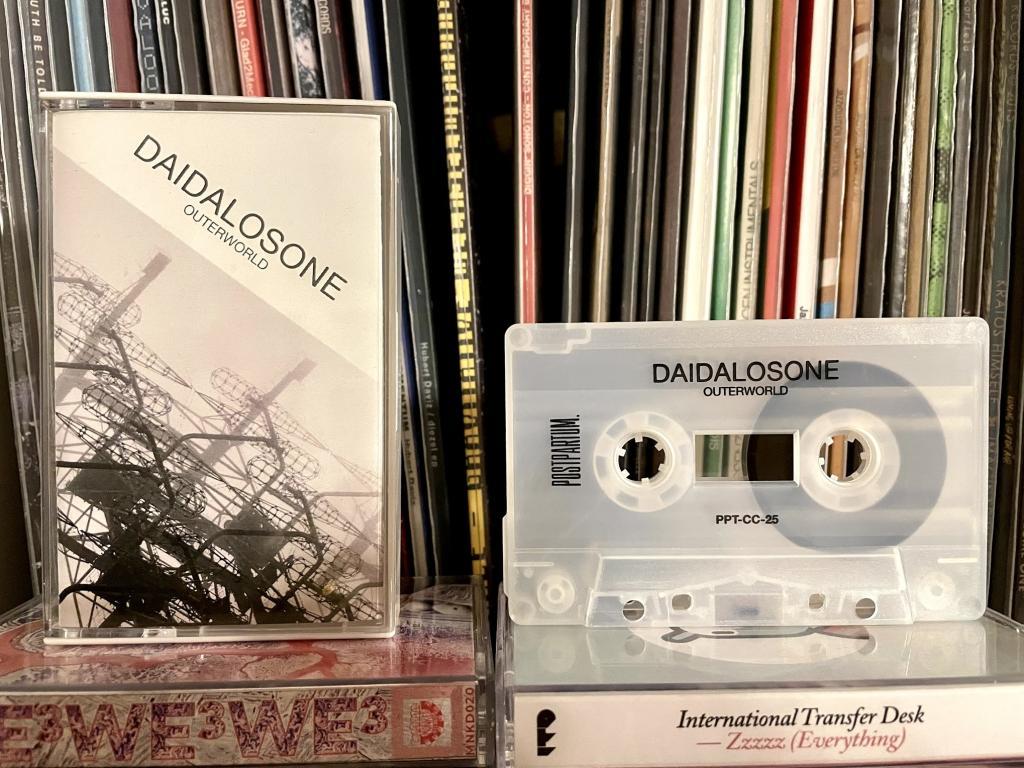 Produced & Mixed by Daidalosone
Mastered by SterilOne
Tape-recording by Moody Roots Tape Station
Artwork & Layout by Hydrogenii Graphics
released December 1, 2020
Cat.-Nr. PPT-CC-25
BiRdy SanJazz & Murry – Hot Flava Vol. 1
(labohr.bandcamp.com/hot-flava-vol-1)
Side A – Murry
1. Capsaicin 01:32
2. Justlikeonce 02:03
3. Calm down 02:09
4. Finesse 02:02
5. Indian Summer 02:35
6. Fühlinger See 02:16
7. Eugene 02:47
8. Quando 01:48
9. Jackie 01:33
10. Hot FM 01:05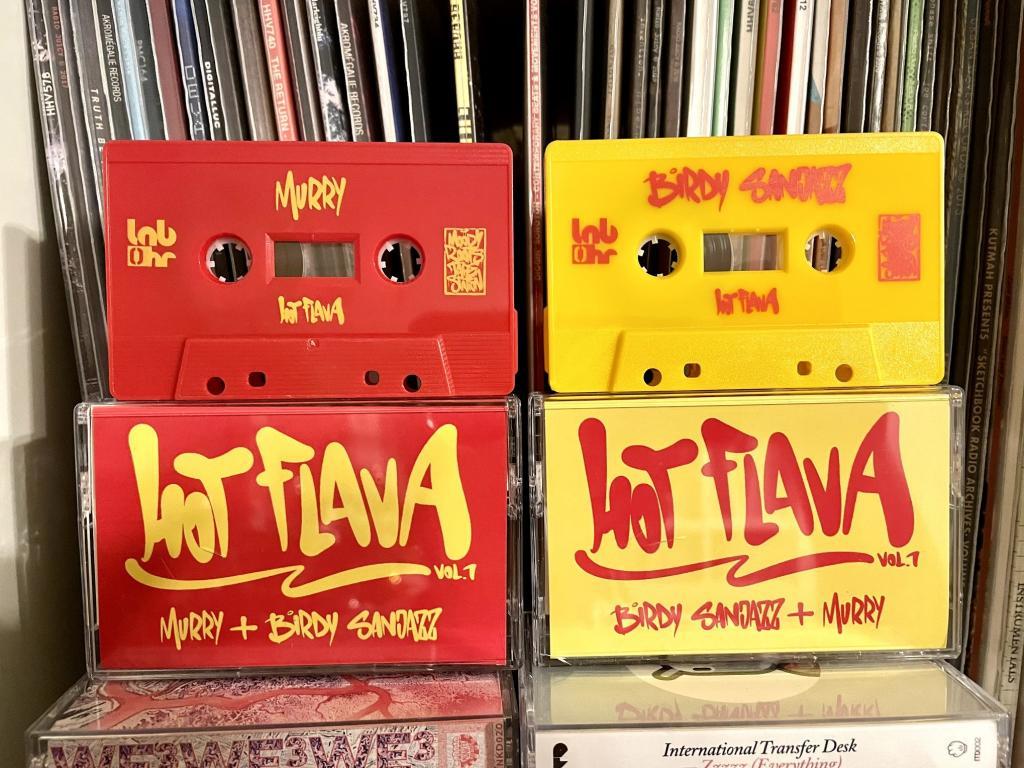 Side B – BiRdy SanJazz
11. Onamur 02:23
12. Edennah 01:54
13. dieHymne 01:41
14. Hitzewallung 02:04
15. TheRun 01:30
16. FortheNight 01:49
17. ChilliWilli 01:22
18. Sachsenwelt 01:36
19. Jazzwasser 01:41
20. Parker 01:23
21. Cornern 01:33
22. HipHop Halt Interlude 00:44
23. Anker 02:31
released November 20, 2020