Bonus Points – Lost In The Tropics (Self-released)
Das Album "Bonus Points – Lost In The Tropics" ist erstmalig 2017 digital erschienen. Zwischen April und Juni 2018 wurde über den japanischen Vinyl-Dienstleister QRATES eine Crowdfunding-Kampagne abgewickelt. Das Ziel von 100 Kopien wurde mit 121 gepressten Exemplaren leicht übertroffen. Die Auslieferung fand dann leider erst im November 2018 statt. Aber die Warterei hat sich voll gelohnt.
Das Sky blue Vinyl sieht nicht nur gut aus, es klingt auch fantastisch. Aus den ursprünglichen 8 von Bonus Points produzierten Tracks sind dann mit Veröffentlichung der Schallplatte 10 geworden. Synthylastige Beats sowie Samples aus Soul und Funk machen "Lost In The Tropics" zu einer absoluten Feel Good Platte. Meine Wertung: 9/10. Favoriten: Some Things Don't Change, Brunch For Two und Circa 1980. Leider scheint die Platte in den gängigen Online-Shops ausverkauft zu sein. Bei Discogs sind momentan drei Exemplare gelistet. Ab 69,99 Euro. Shice!
Viel Spass beim reinhören!
Trackliste – Lost In The Tropics
(https://bonuspoints1.bandcamp.com/album/lost-in-the-tropics)
Side A
1. Some Things Don't Change 03:32
2. It's Better This Way 03:17
3. Island Getaway 03:22
4. Been Too Long 02:40
5. Brunch For Two [Vinyl Bonus Track] 03:17
Side B
6. Endless Study [Vinyl Bonus Track] 02:30
7. Circa 1980 03:07
8. Penthouse Suite 02:52
9. Summer Romance 02:28
10. Roadside Snacks 02:49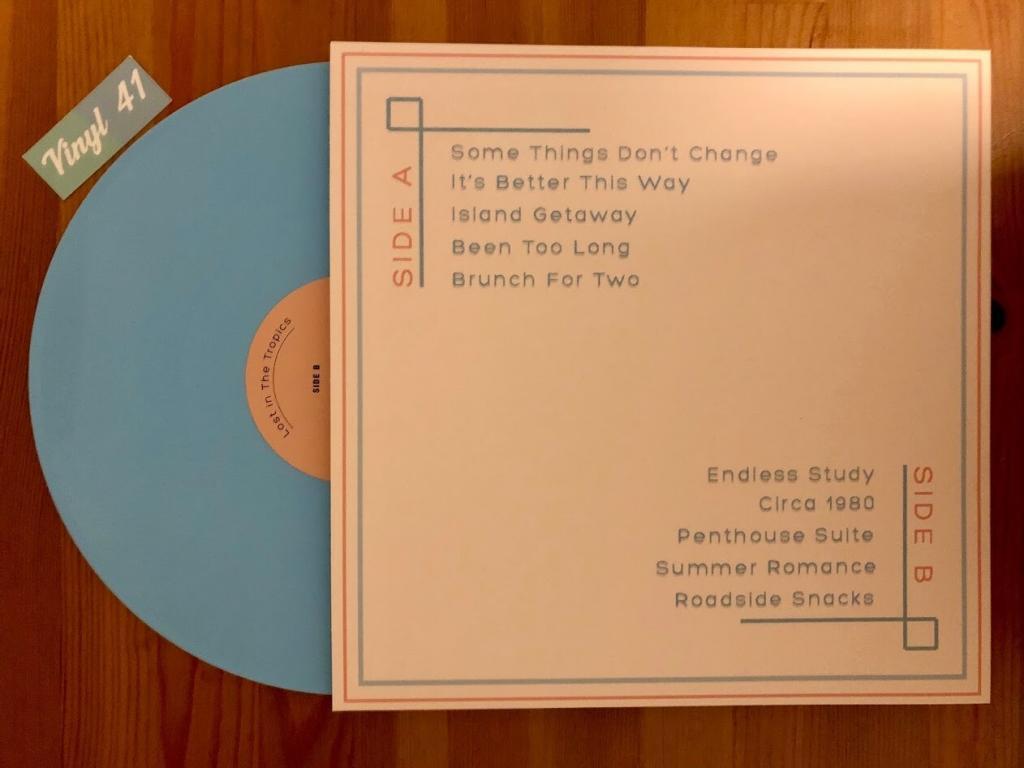 »Revamped a year after it's release Lost in The Tropics will be the first of my releases to make it onto wax.«
released March 31, 2017 (digital)
Two bonus tracks for vinyl release
33 rpm vinyl cut on a light blue disc
All tracks remastered for vinyl by Birocratic